Here's what you need to know and do.
If you have a huge group to coordinate, it's not an easy feat to get everyone to show up for a 2-day photo session. The secret to combating chaos on the session day is to plan well prior to the shoot. Here are some tips that would help.
1. Keep the main purpose in mind
Why do you need these headshots done? Are they for staff tags, email signatures, or for the website? Would you possibly use them in annual reports or brochures? What kind of mood or imagery are you hoping to create? If you want to portray a youthful organisation full of energetic people, creating a fun shooting environment during the shoot would help set the tone, for example, playing energetic music during the photo session. Having an end goal helps clarify the types of shots that you will need from this photo session.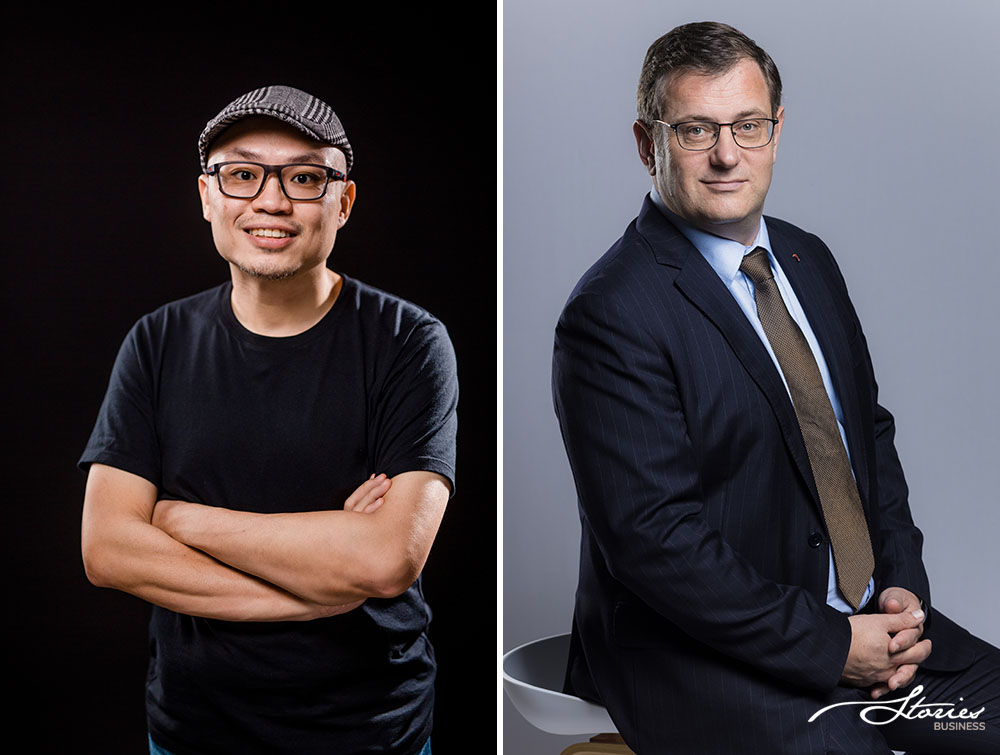 2. Create a shot list
It's already challenging to schedule a photo shoot with a huge group, but if you require a variety of photos, this adds to the complexity because every variation requires time to execute. The simplest kind of shot list would be to let us know the types of images required. For example, do you only need half-body or full-body shots against a plain-coloured seamless backdrop? Do you need them standing or sitting? What if you need these photos to reflect the work environment instead? While this might work for smaller groups, for 100 pax, it's rather impractical to move the photo stations as setup takes time too. However, if these special setups are only required for company directors, we would recommend grouping these shots together.
If you require group or team photos, we will need to know how many people are in each team. Our seamless portable photo backdrop fits up to 5 people, so if you have a large team, we'll need to think of another location for the group images. Another alternative would be to composite everyone together in post-production, like in this group photo taken for Ikano. This shot requires additional planning and would incur extra costs.

3. Determine the location of a photo station
If you are planning to do this photo session in your office and require a backdrop setup, we will need an empty room that will give us space to setup our 12 foot backdrop. We'll also need another 15 feet for lighting, space to position people, and for our photographers to move. Our basic backdrop colours are white and grey. If you do require specific colours, do let us know. If your shot list includes other locations, please list them down with some simple images taken from your phone so that we can visualise the space prior to the shoot day.
4. Work out a shooting schedule
It's a fact that there'll always be someone who can't make it to the session due to meetings, COVID-related illness, or travel. So you'll need to plan multiple days for the session. Let's assume you only require half-body and full-body shots for individuals against a plain backdrop. If you have 100 pax, and the session lasts for 8 hours per day, we will have an average of 6-7 people to photograph per hour. If you break it down further, each person has approximately 7-8 minutes for the session. The easiest way to organise this would be to arrange for teams to show up together, if possible. Once you reach the 7-person cap, the 8th person will go into the next hour's slot. This schedule doesn't take into account all the other variations you might have from your shot list.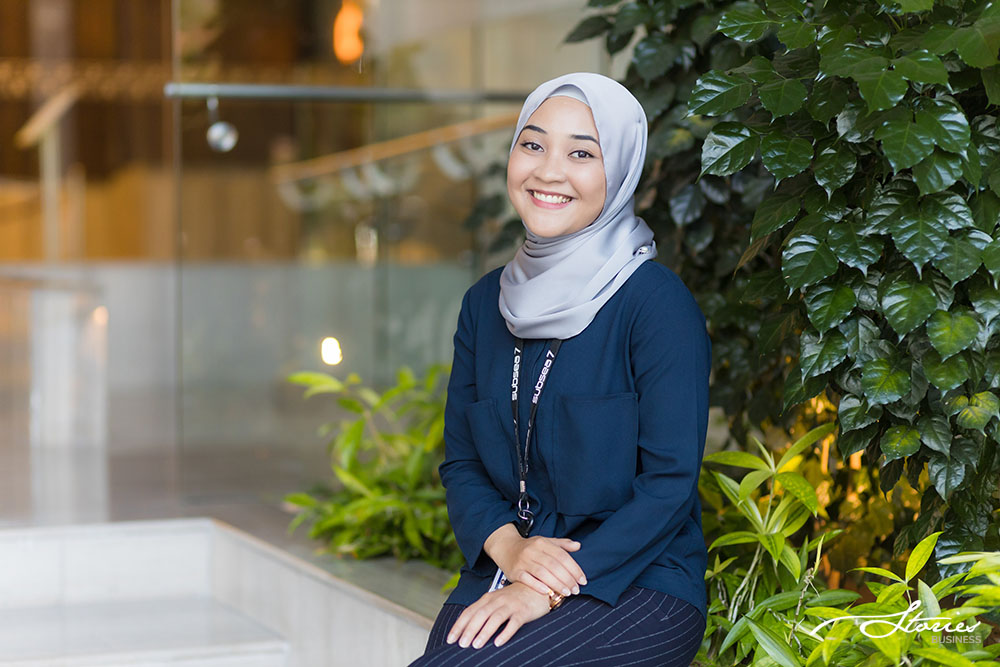 5. Arrange for a makeup artist
It really makes a difference to your images! With our Malaysian weather, people are sure to end up with oily foreheads. A little bit of powder, lip gloss, and styling of the hair can go a long way. So it's always a good idea to have a makeup artist on standby during your session for quick 1-2 minute touch-ups. If you require full service for makeup and hair (basically from bare face to fully made up), we will need to schedule multiple makeup artists and have a separate schedule for this. As a general rule of thumb, it will take about 20–30 minutes for men and approximately 45–60 minutes for women for this option.
6. Communicate with the 100 pax
Prepare a briefing document that includes what to wear for the photo session, colour themes (if any), and the mood that you hope to achieve from these photos. We have written other articles that can help you with this, so do check it out!

5 secrets to getting the perfect headshot
How to build a lasting impression with colours
Remind everyone involved about the schedule ahead of the shoot day. Encourage everyone to have a good night's rest the day before so they can look their freshest on the photo shoot day. Now you're all ready for your photo session!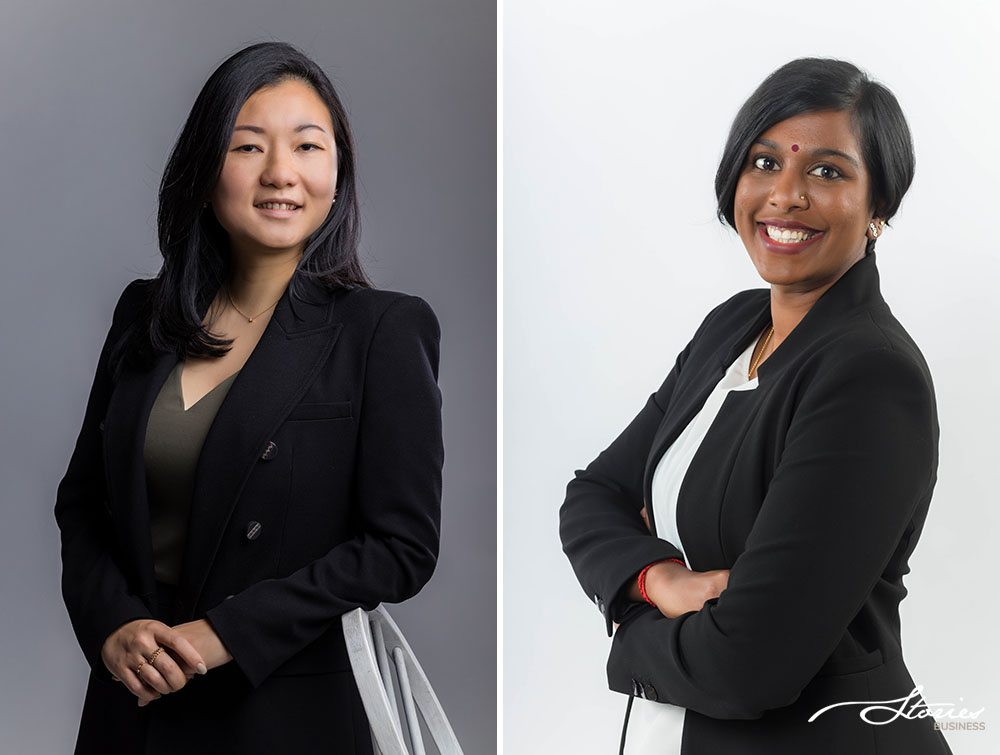 Interested in corporate headshots? Contact us!