When it comes to personal branding, it is so important to define your brand story, and how it impacts the visuals that you create for yourself. Everyone wants to attract the right clients, but do you have clarity in who you are, what you offer and how you are different to your competitors? For our client, Nadine Valdes, she was very clear about who she was as a coach and how she wanted it interpreted in her profile photos.
"I am a life coach that supports women live life on their own terms and develop their confidence and leadership. I help them to kickass in business without sacrificing their personal and family life. I also support them to understand more about themselves and their needs so they can live more meaningfully and effectively in every area of their life. My brand words are clarity, connection, purpose, empowerment, support. Confident, approachable, insightful, authentic. I want it to feel like I am a safe place that helps people access their own strength and possibility. I would like them to have people see me as someone they'd like to talk to and can imagine having a coffee with but also as a professional who does this for a living. It would be great if they felt they wanted me to support them in their journey and could imagine talking to me every week!"
As a result of her clarity, we created images like the ones below! Do you think it is befitting of her brand?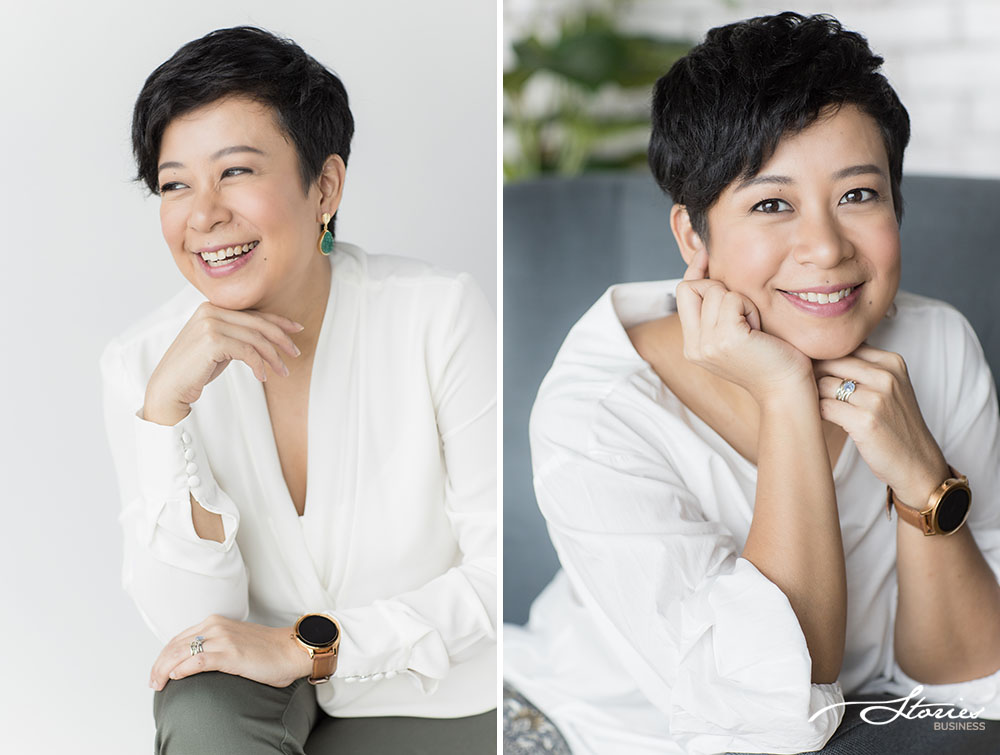 Interestingly, two years later, Nadine came back to us, with a different direction to her coaching brand. This time, she had partnered with her husband, JP Valdes, to come up with a new brand, The Rebel Coaches. This time, the new keywords were "Wicked, intellect, irreverent, honest, expansive, moving, bold (anchored, strong, willing to stand out, take a stand, offer clear choices)" After listening to her explain about this new brand direction, we decided that the images needed to be bolder too!
So here's the set of images that we did for them, 2 years later. Now, same person, different brand. Can you see how we try our best to give you the results that is consistent with your branding? The more information we have about your brand, the better we can envision the results!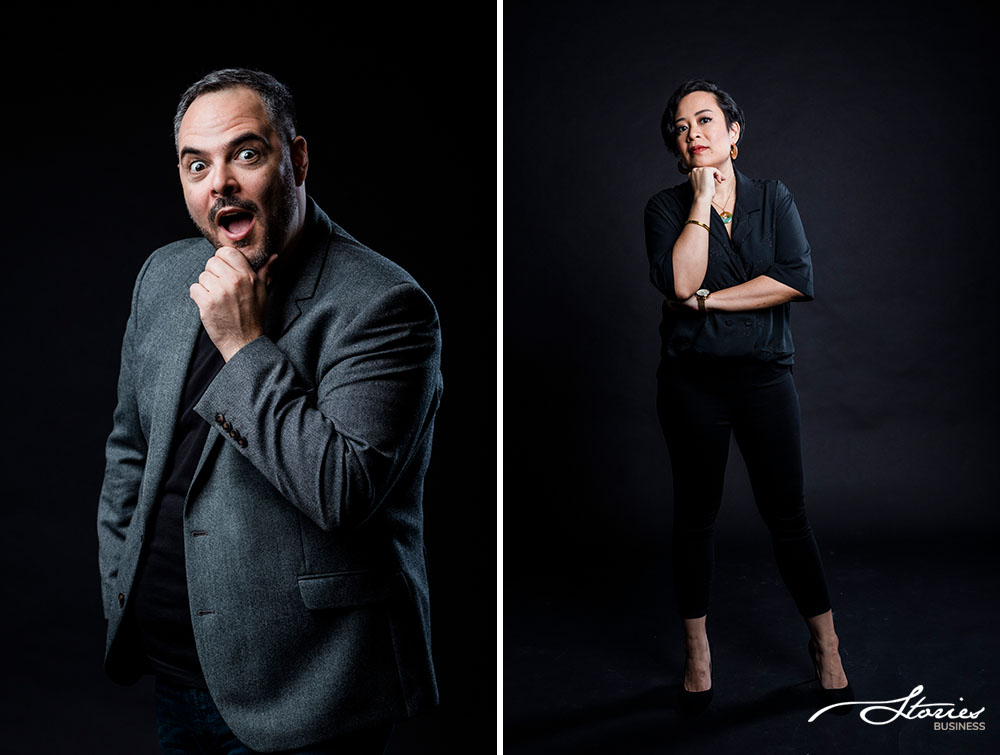 Prior to every photo session, you will receive a questionnaire from us, asking you to clarify your branding. If you are uncertain about how to differentiate your brand from others, you can also contact us for our visual brand coaching services. Through a series of sessions, you'll be able to gain clarity about your brand story, and how that can impact your online voice. Once you know the direction you want to go, we'll be here to create your brand images and videos.