This shoot for Superpark Malaysia was a tremendously fun photo shoot because not only did we get to explore every corner of the indoor sports park… we also got to work with kids of all ages! As you can tell, we love working with kids and teens! These kids were children who didn't come from a talent agency so many of them weren't used to posing in front of the camera – which is probably a good thing since it meant that we got to capture real moments of joy. Even then, a shoot like this requires some planning and it really helps that our team already has experience working with children on set.
If you are planning a brand photo shoot that involves child talents or even children with no background in modelling, here are four important things you need to do to make sure the shoot goes as smoothly as possible.

1. Have a proper shooting schedule
We had many scenes to cover that day and we had to work fast. We worked in two teams. Each team had a photographer and an assistant to help move the light stand. By working like this, we managed to get all the activities in Superpark covered within a day. Our plan was to divide and conquer, so we had a list of the activities which Superpark wanted us to capture, and we planned out where each family would need to be at a certain time, and for a specific duration. It's also a good idea to stagger your talents arrivals especially if they don't have to be part of the first few photos. This means that when the child arrives and warms up to you, he / she will have the right amount of energy to participate in the photo shoot, instead of being tired and cranky after waiting very long for their turn.

2. Make the photo shoot an invitation for play
Remember we said that the kids did not have advertising or modelling experience? So instead of expecting them to know how to pose or what to do, we turned the whole experience into something enjoyable by inviting them to do what they do best – play! We let them take the lead naturally and then we captured real emotions as they scored a goal or they whizzed around the track in their little cars. Sometimes, when we noticed a really good composition that we'd like to use in the shot (perhaps it had the client's logo in the background), then some direction will be given to the kids to do a certain action in that dedicated space.

3. Prioritise and work with the 'ready' ones
Most of the kids at our shoot were great and there weren't any tantrums (or maybe their parents managed this well!) They sincerely had lots of fun. But even then, whenever you work with children, you need to work with their temperament. We always try to get them to do the 'important' scenes first before anyone runs out of energy or has a mood swing. In general, its really important for the client, producer or lead photographer to screen the families who are selected to appear in the shoot and pick children that are more even tempered, expressive, and energetic. This means that you will get the shots you need quicker, everyone will have a good time (since the kids won't be forced to do something they are not comfortable with), and the shoot can end on time or even before schedule.

4. Be flexible and capture real moments
A general shot list was prepared by them and they gave us some brand guidelines as Superpark has an international presence. We were given quite a bit of freedom to determine how each shot would look like. The brief stated that they wanted moments of authenticity in motion with their customers – real people, lost in the moment and having fun together. They didn't want shots that are too posed or contrived. The shots needed to be inviting, spontaneous and real. So we kept that in mind and created authentic moments of fun, instead of instructing them to have specific expressions on their faces.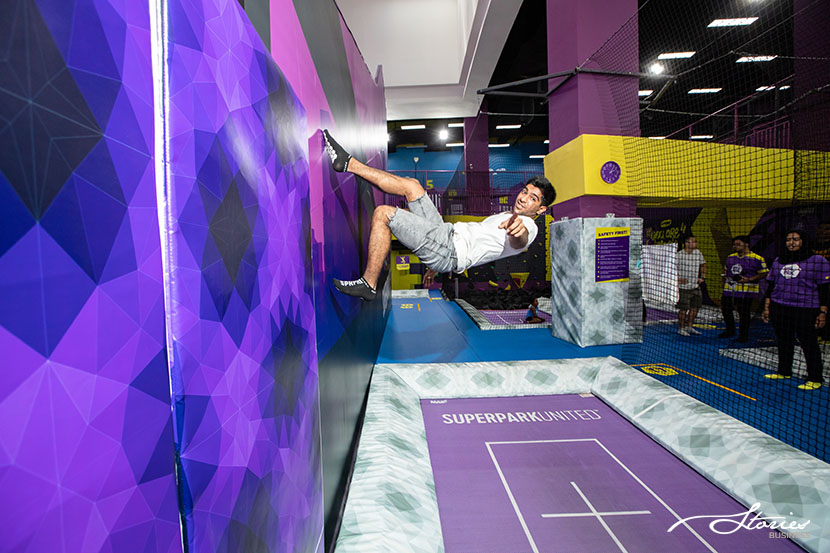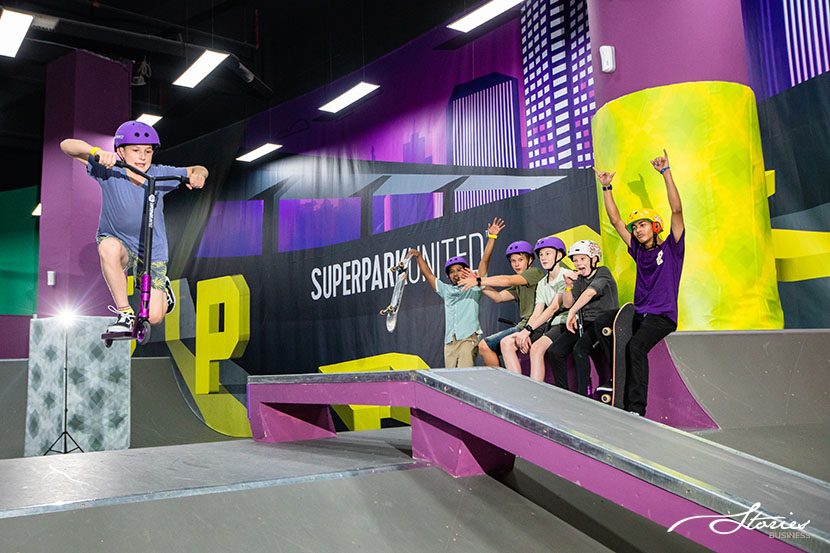 We enjoyed ourselves throughout the shoot and even did a bit of wall climbing with our cameras attached so that we could get good angles of the climbing activity. And of course, we ended the shoot by taking turns to go down the tube slide ourselves. Can't say you've been to Superpark without doing that now can you?
Big shoutout to Superpark Malaysia for trusting us with your photos and being amazing to work with. We hope they will continue thrive once social distancing is over. We can't wait to bring our families there someday!